LED uplighting, or colour washing, utilises LED technology to allow you to paint the walls of your venue in literally any colour you want.
This is a completely personalised service tailored to your venue and colour schemes to produce a stunning result to enhance the atmosphere. The lights can be programmed to run through a selection of colours, or remain static on your chosen colour throughout the event.

Especially suited to marquees, barns, and larger venues, the lights can be set up prior to the wedding breakfast matching the colour schemes of the wedding. If required they then be used as part of the Disco lightshow, or whilst a band is performing, creating a complete lighting solution.

The modern units are compact and unobtrusive, do not generate heat unlike traditional lighting, completely silent when operating, and can be used in a variety of environments. Cabling is kept to a minimum so they really can blend into their surroundings whilst producing a spectacular effect.

This completely bespoke service is tailored exactly to your requirements and those of your venue. Pre wedding consultations are available to demonstrate the technology and choose colours, however quotes can be given based on the size of the venue and the number of units required. As a guide we suggest using 1 head every 2-3 metres.

Example pictures are shown below from one unit- these units when placed against a wall or drape give a complete "wash" of colour.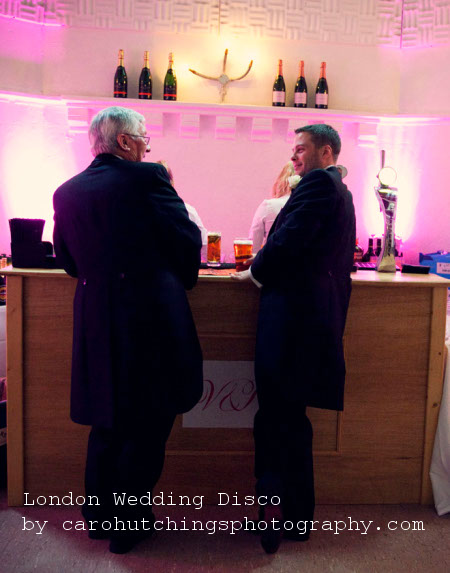 Uplighting around a temporary bar area.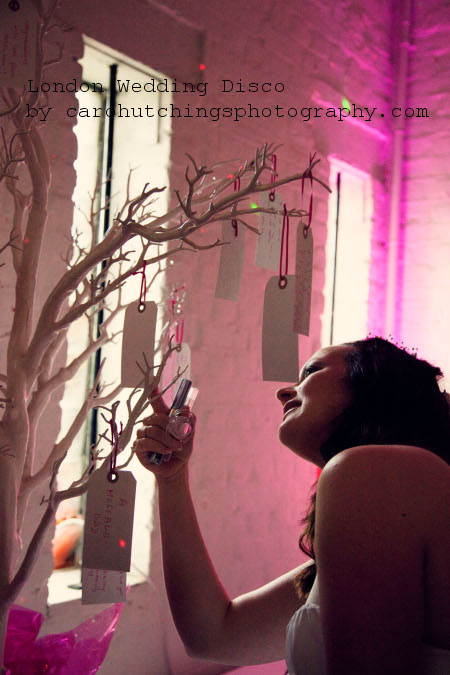 Pink uplighting used in a Church Hall in Clapham.