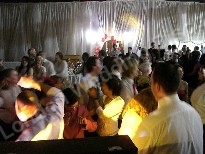 We realise that no two Weddings are the same, and that's why we are more than happy to discuss any "specific" requests you may have- as quite often it's the attention to detail that can turn a good night into an unforgettable night.

This can be absolutely anything relating to your event- maybe you want a specific style of music, or you only want pink lighting and a giant mirror ball- these are the type of things that make a Wedding or Civil Partnership unique, and no idea should be discounted because you haven't seen it done before.
How about music in a different room to the dance floor, or maybe different music entirely somewhere else in the venue? Again, it can all be done- all you need to do is ask- if we can do it, we will.

Colour washing or uplighting is currently very popular, and is especially suited to personalising venues, especially marquees. This consists of several lights "painting" the walls of your venue in a colour of your choice. Using LED technology literally any colour is possible and this can then be changed during the course of the day. For further information please call or email or see the uplighting page on the site.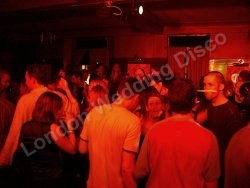 We can also do more advanced AV tasks such as video projection, multi room operations etc etc. Please ask for more details.

A page of links is currently being created for the site, so why not have a look at the companies already listed- if there's something you are missing that isn't there then let us know as we are constantly making new contacts, or at the very least, will know someone who knows someone!

We also know a variety of venues in our part of the world from the traditional to the more unusual. Should you have yet to decide on a venue and want any suggestions, again, let us know and we can see if we can help.